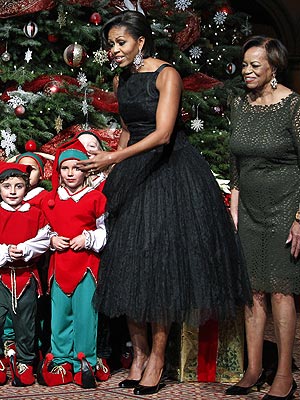 What's old is new again for even the First Lady
, who had another groundbreaking moment in fashion history last weekend, dazzling in one-of-a-kind vintage number by the late designer Norman Norell.
I wanted to show you a few vintage Holiday dresses that you could even wear today. They all have such a classic style that would allow you to wear from year to year.